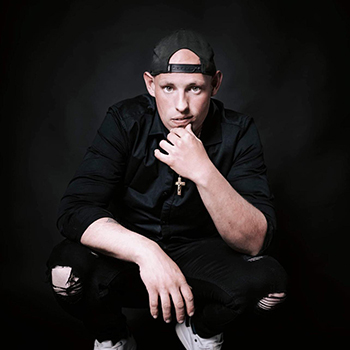 Headshaker, also known as Jeffrey Houtmeyers, is a Belgium based EDM producer.
Born and raised in Leopoldsburg, Limburg in 1991. It is fair to say not many discover their passions quite as early as Headshaker.
It wasn't long into his teenage years before he'd develop an insatiable thirst for creating his own music.
Back in 2003, at the age of 12 he was heavily influenced by artists like 50 cent, 2pac, Amaru Shakur, and many other hiphop artists.
A bit later in his life he stumbled upon a whole other music scene, witch later became his passion, EDM.
He has been making music for years, and the time has come to share his talent with the world.
You can expect a variety of mashups, remixes, podcasts, new original songs and livestreams … Stay tuned for more !!